Dr. Adam Byam is a General Dentist at Crawford Dental Clinic in Taber.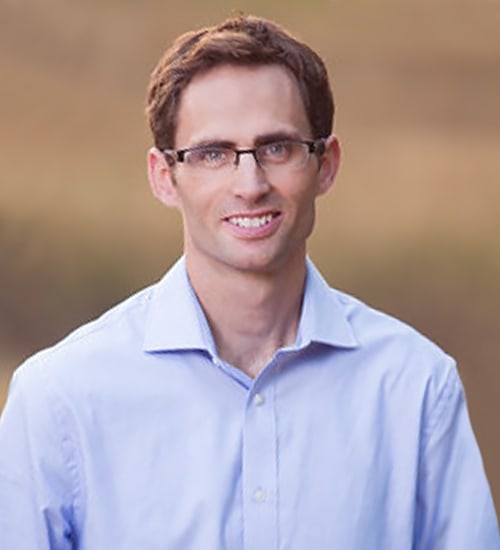 Meet Dr. Adam Byam
It's an incredible honor to be trusted with people's smiles and oral health. Growing up I had a passion for art. I even had a few paintings and sketches displayed in local art galleries and schools. However, for my career, I wanted to help people in a more personal and practical way. With dentistry, I still get to produce art, but now it's in people's mouths. I strive for my dental work to not only be functional but to be beautiful and natural-looking. It makes my day when a patient says they can't see where the filling or crown is in their mouth. I also enjoy being part of a caring, cooperative dental team. It is great to work with an office that is happy, helpful, and makes everyone feel welcome.
Education and Continuing Education
I graduated from the University of Lethbridge before earning my doctorate of Dental Medicine at the University of British Columbia. After graduating I have taken advanced education courses on topics such as easier ways to extract teeth, saving teeth with endodontics, ways to help children enjoy their dental visit, and smile rejuvenation techniques. It's very important to me to stay on top of all the advances in dentistry so I can offer my patients the best possible options.
Professional Memberships
Alberta Dental Association and College
American Academy of Implant Dentistry
Personal Life
I'm a southern Alberta boy through and through. I was born and raised in Lethbridge. Going to dental school in British Columbia was nice, but I was excited to return to Alberta to work. I practiced in Strathmore, and then Innisfail for the first three years, but I missed southern Alberta too much to stay away. I hear there are places with less wind in the world, but they would not be as close to family, which is a big priority for my wife and I. We are happily married and have three active little boys. When I'm not in the office you can find me with family enjoying just about any activity under the sun, including fly fishing, basketball and tennis.